Finance Salaries Won't Be Enough For Hiring
Why Finance Salaries Are Only Part Of The Package
It's a candidate's market out there and you simply can't attract leading accounting and finance professionals with numbers alone. Your offers must be multidimensional, taking into account their need for competitive pay, as well as opportunities for growth, a desirable corporate culture, an enticing bonus structure, employee engagement programs, and more.
To succeed in the increasingly competitive world of accounting and finance, you must be more than a one-dimensional professional. Today, the top people in our industry are those who align the technical skills required for the job with the right mix of social
 and professional characteristics that move
 an organization forward from a holistic perspective — adding a diversity of thought, experiences, and viewpoints. However, professionals like this are becoming increasingly selective about where they want to work, and our clients are discovering that
 it takes much more effort to find the people they need.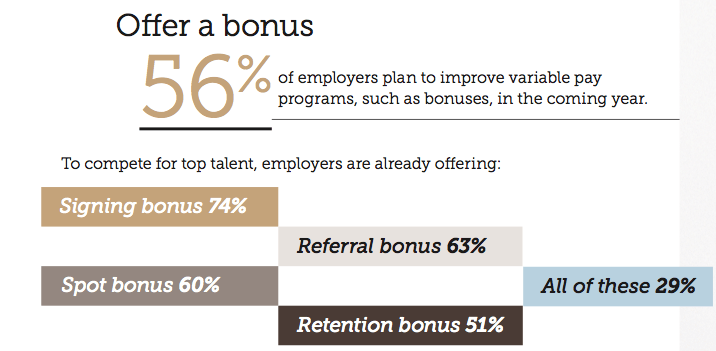 It stands to reason that to successfully identify, evaluate, attract and engage multi-dimensional talent, you need to take a multi-dimensional approach. Trends show that companies with the most effective recruiting and retention strategies are those that take a more universal look at the process by considering things like social media, generational differences, cultural fit and work/life balance.
Over the next few weeks, we will be highlighting various positions and what skills you should be looking for to not only bring them onto your team, but to keep them there. Positions will include:
Senior Accountant
Responsible for completing audits, tax preparation, and filing of forms. Typically has more than 3 years of experience. Directs lower tier staff on specific projects.
Chief Financial Officer
Directs and coordinates company's financial affairs according
to financial principles and government regulations, and establishes major economic objectives and policies for the company. Requires a bachelor's degree and at least 15 years of direct experience in
the field.
Financial Analyst
Analyzes past and present financial data of an organization and estimates future revenues and expenditures, applying principles
of finance. Requires a bachelor's degree and 0-2 years of experience in the field or in a related area.
Take A Strategic Approach
At Parker + Lynch, we are the resource for up-to-date salary figures and compensation trends that employers throughout the U.S. rely on. We balance this with the consultative advice you need to hire and retain top accounting and finance professionals. Now, more than ever, employers need a more strategic approach to hiring and retaining these professionals.
Align The Right Offers With The Right Talent.
In addition to being your source for the most up-to-date salary data and workplace trends, we also provide you with the consultative advice to recruit and retain the accounting and finance professionals you need.