Resetting Normal and the New Era of Work
A recent post on How to Optimize Productivity as a Remote Worker gave many critical strategies that can be used to excel in remote work. As a new reality sets in due to the COVID-19 pandemic, we wanted to dive deeper into what office-workers were experiencing in this new era of work.
This curiosity prompted the Adecco Group to conduct a survey of 1,000 office workers in America to get a better understanding of how employees view the workplace, and as a result, how employers need to shift in order to meet this new future of work.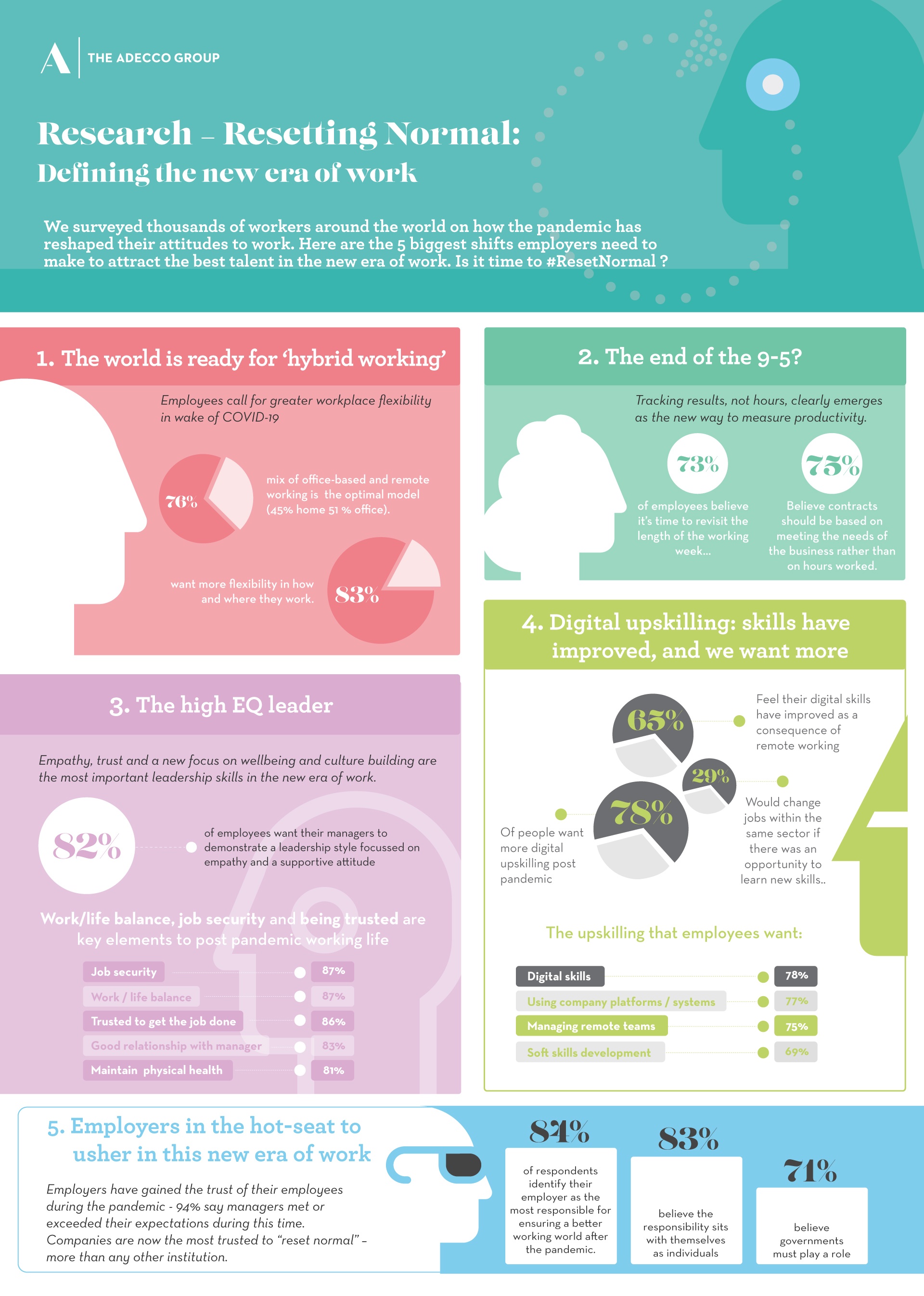 As themes of flexibility, empathy and investing in employees come forward, it will be critical for businesses to reset what has typically been considered normal, and adjust to this new world of work in order to attract and retain top talent.
Interested in reviewing the data? Click here to download the full white paper.