Encompassing A Multigenerational Workforce When Hiring
Aligning  your organization with the ideal Chief Financial Officer is crucial for long term success. As we offer the most competitive salary numbers in our 2015 Salary Guide, there are several other facets of a candidate that companies need to be a priority when hiring the right candidate. And it all starts within a multigenerational workforce
The Benefits of Diversity
More than ever, businesses realize that it's important to appreciate the diversified workforce. Since the way generations approach work varies, understanding the differences in generations of workers who learn differently, respect authority uniquely and achieve their job responsibilities with or without assistance.
While each generation has a standard set of attributes, there are diverse contrasts: a Generation X or Millennial may typically bring energy, innovation and drive, while a Traditionalist or Baby Boomer can typically balance that with experience, tolerance and a universal view.
With each multigenerational employee comes distinct perspectives on the experiences and challenges faced. From a hiring perspective, you have to find out what factors your organization can leverage from the generations out there in order to elicit the best performance from each.
How do you effectively work with or manage a multigenerational workforce? Let's ask Steven, a Chief Financial Officer!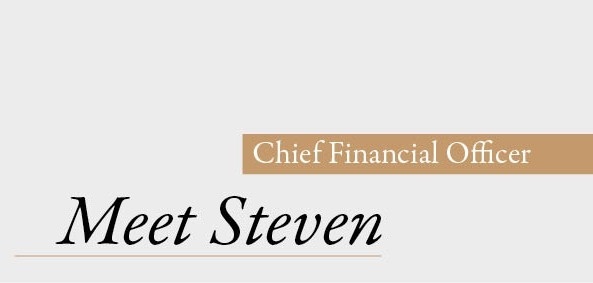 As a Chief Financial Officer, Steven directs and coordinates his company's financial affairs according 
to financial principles and government regulations, and establishes major economic objectives and policies for the company. A Chief Financial Officer normally requires a bachelor's degree and at least 15 years of direct experience in
 the field.
In the video below, Steven describes why it's vital to be flexible when working with a multigenerational workforce:

Assesing Multiple Demographics
Diverse demographics bring additional viewpoints that contribute to innovation. Taking time to understand their perspectives, talents, strengths and preferences will enhance recruitment, reduce turnover, retain talent and maximize potential business success.
The real benefit of of diversity is utilizing noteworthy differences in order to make better decisions and operate at a higher level. Maintaining a uniform workforce will slow innovation and creativity. It's important to value diversity, even though it comes with challenges in uniting generations.
Harnessing the Workforce's Potential
Finding a connection within generations is highly regarded in workforce engagement. Businesses must utilize the strengths, preferences and contributions that each generation brings to the workplace and ensure organization that ultimately will build effective work teams.
It's vital to tap into the needs and desires of generations and find how people look at work. Older workers are interested in securing status and feeling of well-being with work. Younger workers have the ability to be flexible. The significance of  work styles by different generations can be noticeable for employers. Flexibility is always key to a successful work environment.
The way you communicate work-related information to younger employees should also be examined. Millennials and Gen Xers won't dive into formal lecturing or thick handbooks. A Baby Boomer might, on Day One, read a procedures manual from cover to cover. A worker from a younger generation, however, would more likely keep the manual on a shelf, untouched, until he/she needs it. Thus, information should be relayed differently to younger employees. Podcasts, online teaching sessions, and instant messaging are just a few ways to present information to Millennials in ways they'll accept and appreciate.
Looking to hire a Chief Financial Officer like Steven?
In addition to being your source for the most up-to-date salary data and workplace trends, we also provide you with the consultative advice to recruit and retain the accounting and finance professionals you need.